Creel Surveys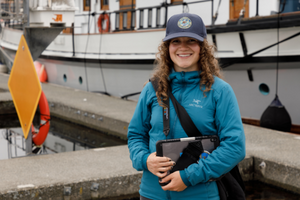 Creel surveys are one of the most common fishery management techniques used by the Alaska Department of Fish and Game to determine harvest in recreational fisheries. During these surveys, creel survey technicians ask anglers about their fishing trip. Their questions are aimed at determining the angler's catch of each species and the fishing time required to catch the fish. When statistically combined with periodic counts of angler numbers, this information can be used to estimate total angler participation, catch rate, and total sport harvests of important species. If you are approached by a fishery technician to obtain creel census data, your cooperation in furnishing this valuable information will be appreciated.
Summer Job Opportunities
Fish & Wildlife Technician II/III
Every year we seek to fill positions in the following areas: Yakutat, Gustavus, Elfin Cove, Juneau, Sitka, Petersburg, Wrangell, Ketchikan and Craig.
Season Dates
April/May through August/September
Wage
The wage for 2023 is $17+ an hour
Details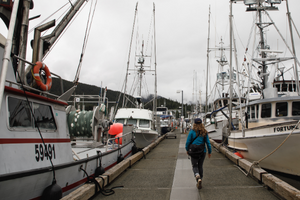 The Alaska Department of Fish and Game is seeking applicants for its Marine Sport Harvest Survey (Creel) Program. This crew will interview sport anglers and sample their catch as they return to harbors and boat launches. The information collected is used to estimate the effort and harvest of sport caught species and provide valuable information to guide the management of Southeast Alaska fisheries.
While an understanding of the Southeast Alaska sport fishery is helpful, experience is not required, and training will be provided. If you enjoy working outside, engaging with the public and are interested in Alaska's fishery resources we look forward to your application. This is a great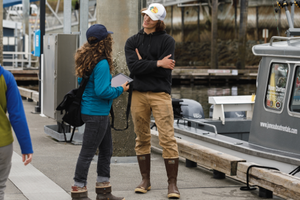 opportunity to gain experience and begin an exciting career with the Alaska Department of Fish & Game.
The key responsibilities of this position include, but are not limited to:
Interviewing sport anglers about their catch, harvest and effort as they return to harbors and boat launches;
Following detailed protocols to collect biological samples, such as lengths, sex, scales and otoliths, from salmon and groundfish.
Positive interactions with the angling public in a polite, courteous, and professional manner.
Minimum Requirements
High School diploma or equivalent.
A valid driver's license.
Legal ability to work in the United States
Find out how you can help better Alaska's marine fisheries through data collection. Don't forget your XtraTufs.
JUNEAU, ELFIN COVE, GUSTAVUS: David Love at david.love@alaska.gov or call (907) 465-4318
SITKA: Jake Wieliczkiewicz at jake.wieliczkiewicz@alaska.gov or call (907) 747-5355
CRAIG: Craig Schwanke at craig.schwanke@alaska.gov or call (907) 826-2498
KETCHIKAN: Kelly Reppert at kelly.reppert@alaska.gov or call (907) 225-2859
PETERSBURG, WRANGELL: Jeff Rice at jeff.rice@alaska.gov or call (907) 772-5227
YAKUTAT: Jason Pawluk at Jason.pawluk@alaska.gov or call (907) 465-4224
We'll see you on the docks!